Bike Cargo Trailer in Steel Frame Extra Bicycle Storage Carrier with Hitch-Black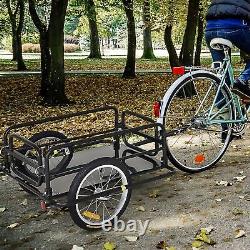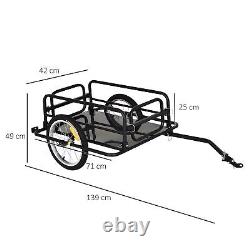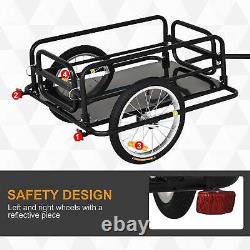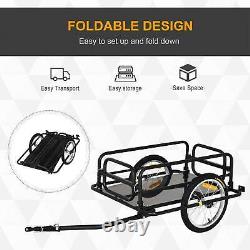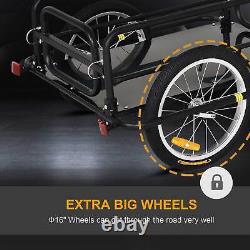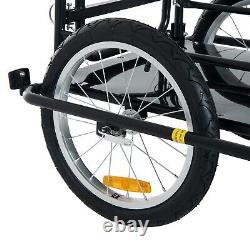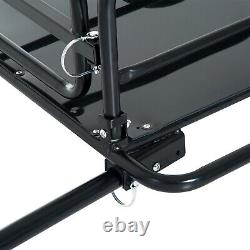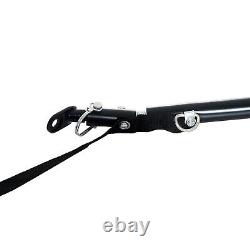 A durable and convenient way to carry cargo on the move with bicycle trailer form HOMCOM. Steel frame construction with PE bottom allow weight up to 50kg to be carried with ease. 2 air-filled wheels offering added stability and smoother ride with load. Universal hitch enables quick attachment to most bicycle. 2 reflectors on wheels for safety consideration.
Durable steel frame construction with PE bottom holding weight up to 50kg. Large, air-filled 16 tiers for increase hauling and load capacity. Universal hitch for quick and easy attachment to back cycle wheel.
Folding design to assemble and disassemble easily. Product Dimension: 139L x 71.5W x 49H cm. Main Part Dimension: 71L x 42W x 25H (cm).
We go above and beyond to ensure you receive the best level of service.

---