SeaSucker Mini Bomber 2 Bike Cycle Carrier Rack Suction Mounted with 15x100mm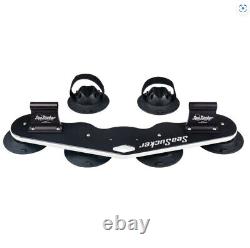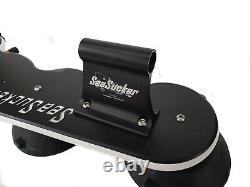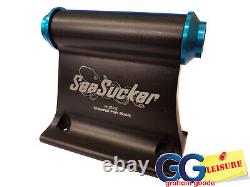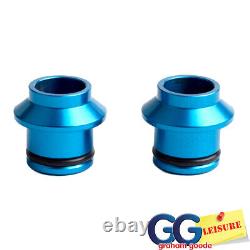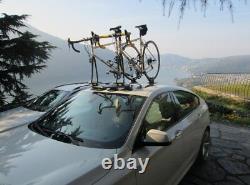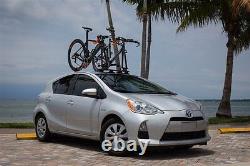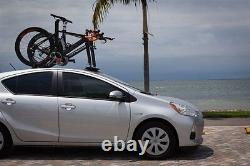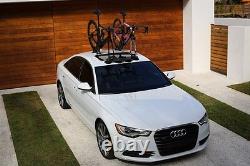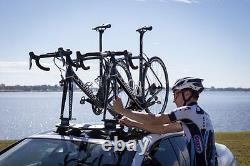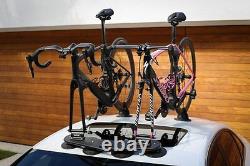 SeaSucker Mini Bomber 2 Bike Carrier. Includes: SeaSucker Mini Bomber Bike Rack 15x100mm Bungs x2. The SeaSucker Mini Bomber is a fork mount style rack and holds 2 bikes with 6 powerful (210lb pull-strength rated each) vacuum cups holding it onto your car's roof, boot or back glass. The HDPE body flexes to conform to your car's curves. Rear wheel straps are included to secure the rear wheels.
The Mini Bomber is small and light and can be easily transported. It has to be one of the easiest bike carriers to install and remove all with out leaving a single mark on the car. Fits virtually on any car, perfect for those who have sport coupes with no room or those who just prefer not to clutter the car with roof racks, tow bars or boot mounted cycle carriers. Holds 2 bicycles - up to 45 lbs each.
Made for roof top, trunk or hatchback attachment. Attaches to metal, glass or fiberglass surfaces.
3/4 thick high-density polyethylene (HDPE) body for strength and durability. SeaSucker 6 vacuum mounts on body 210 lb. Spare SeaSucker vacuum pad and pump. Crank Arm Strap (prevents pedals from contacting roof). 5g Lube Tube for vacuum pump maintenance.

---