TreeFrog Pro Plus 1 Bike Cycle Carrier Rack Suction Vacuum Mounted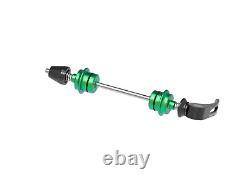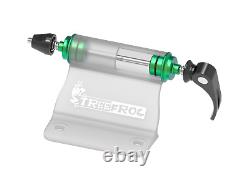 TreeFrog Pro Plus Bike Rack New for 2023 TreeFrog Pro Plus model bike rack! This TreeFrog Pro plus bike rack now features the new universal fork mount making it easier to use a different size fork mount. Simply insert the TreeFrog plugs in either end of the mount and adapt your rack for Standard quick release / 12x100 / 15x100 / 15x110 / 20x110mm thru axle type. Select your fork mount - Includes one set of plugs Still featuring the unique figure 7 shape, which places the vacuum cups in a perfect triangle for maximum holding strength. TreeFrog Bike Rack Holds 1 bike - up to 20kg. Includes Universal Mount with a choice of plugs. Made to fit on the Roof, Boot Or Rear Window. Attaches to metal, glass or fiberglass surfaces. Vacuum cups on body - Each Rated to Hold 110kg (242lbs).
Universal Fitment, Ideal for any Vehicle (No need to switch Racks when you change your vehicle). Great Choice for any Vehicle and it even fits in a backpack, so travelling with it is easy. 5g Lube Tube for Vacuum Pump Maintenance?

---